Alexis Jordan Net Worth 2020 Bio/Wiki, Career, Marriage, Children, Husband & facts
Alexis Jordan is known for her popular songs with dance-pop, pop, and R&B genres is an American singer and actress. The versatile singer has released several hit singles like Good Girl, Hush Hush, Happiness, and a solo album, Alexis Jordan. She was awarded the ESKA Music Award for International Hit for her single, Happiness of the Year in 2011.   also starred in Sean Paul's Got 3 Luv U in 2011.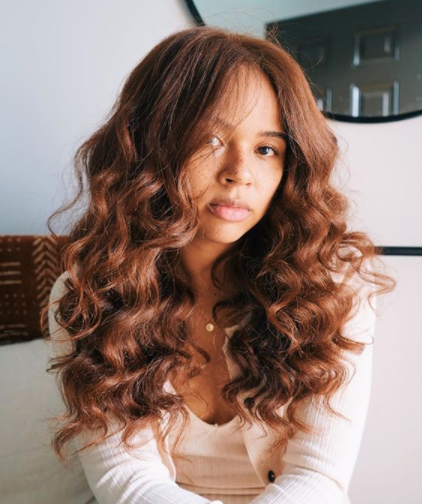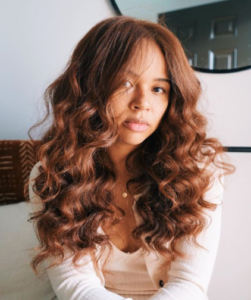 Image Source: Instagram
Alexis Jordan Early Life
On 7th April 1992, Alexis Jordan was born in Columbia, South Carolina. Her mother's name was Tammy who is a European descent and African American, Native American, and on the other hand, her father's name is Michael who is a Puerto Rican. She has three siblings and all are younger to her. Their names are Malachi, Taylor, and Malcolm. Alexis is very thankful to her mixed-ethnic parents who supported her and helped her to accomplish her dream. Her family moved from Columbia, South Carolina to Santa Clarita, California, when she was 11 so that she can pursue a career in art. Her mother would go to different rehearsals every day for her and even travel with her.
Alexis Jordan Personal life
Alexis Jordan married Luke Anthony Broadlick, a dancer and actor who is also known for performing in the TV movie, Britney Spears Live: The Femme Fatale Tour in 2011 and Camp Fre in 2012. The couple got married in 2014 and kept it a secret. A year after their marriage in December 2015, she finally shared the news of her marriage via Instagram by sharing glimpses of her wedding on photobook " A year you never knew about." Alexis and her spouse Luke ate now blessed with three children. Daughter Anora was born in March 2015, son Lincoln Joseph was born in August 2017, and second son Abel was born in March 2019.
Alexis Jordan Instagram
View this post on Instagram
Alexis Jordan Career
At a very young age, Alexis showed a profound interest in singing and music. Since the third grade, she began writing songs. She even started performing in public as a little girl. She also sang Martin Luther King juniors I Have A Dream, Barney I Love You, and mostly all of Whitney Houston's records. While residing in Santa Clarita, California, at the age of 11, she performed at a Stevie Wonder tribute concert with Smokey Robinson and also got appreciation from legend, Stevie.
Later, at the age of 14, she appears in the first season of America's Got Talent in 2006 and grabbed a lot of public attention. Unfortunately, she got eliminated in the semifinals but she was praised by the audience and judges for her performances in AGT. Although she was eliminated, the young child without losing any hope started uploading her cover songs on YouTube.
She earned millions of views in her videos within a couple of years.  She released her debut single Happiness in 2010 which became a big hit, and next in 2011 she released debut eponymous album. she even won ESKA music award for her single hit "Happiness" in 2011.
Alexis Jordan Facebook
Alexis Jordan Net Worth
Alexis's net worth is calculated at around $6 million as of 2019.
Alexis Jordan Wiki
| | |
| --- | --- |
| First Name | Alexis |
| Last Name | Jordan |
| Date of Birth | 7 April 1992 (28 years old) |
| Gender | Female |
| Profession | |
| Height | 5 ft 8 in (1.73 m) |
| Nationality | |
| Raised in | Columbia, South Carolina, United States |
| Years active | 2006–present |
| Website | |
| Genres | |
Alexis Jordan Twitter
Alexis Jordan's IMDb
For more recent updates, stay connected to our website.