Flamboyant, provocative and courageous to a level one can probably think! When it comes to Lady Gaga, it's challenging to box her in a single category.
To put it more graciously, it's multiple talents packaged in one body. Originally Stefani Joanne Angelina Germanotta (Lady Gaga) was born in 1986, Newyork, US. Be it " Bad Romance", "Just Dance" or "Born this way" all her music had made millions of minds blow.
Who could probably imagine a girl who was mentally tortured at an early stage of her life will sprout like a furious pop icon of her time. Well, Now, maybe that is what destiny stands for!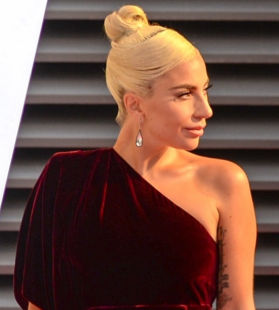 Lady Gaga's Bio
Birth Name
Stefani Joanne Angelina Germanotta
Birth Place
Newyork City, US
Education
Convent Sacred Heart
Birthdate
March 28, 1986
Family
Joseph Germanotta, Cynthia Bisset
Awards and Recognition
Grammy Awards
Golden Globe Award
Academy Award
Acting Career
American Horror Story
Sin City : A Dame to kill for
Machete Kills
The Simpsons
Muppets Most Wanted
Joanne
Lady Gaga's Awards & Recognitions
Grammy Award: " The Fame"(2009)

Grammy Award: " Poker Face" (2009)

Grammy Award: "Bad Romance"(2010)

Grammy Award: "The Fame Monster"(2010)

Grammy Award: "Cheek to cheek"(2014)

Grammy Award: "Shallow"(2018)

Grammy Award: Pop Solo Performance " Joanne (Where do you think you're goin'?)

Golden Globe Award: Best actress for motion pictures (2016)

Academy Award: Music (2019)
Lady Gaga's Albums
Joanne

Art pop 

The fame

The fame monster

Born This way

The star is born
Lady Gaga's Early Life Begining
After dropping out of college to pursue music as a career, Lady Gaga started composing for another pop artist like Pussycat Dolls, Fergie and Britney Spears. She finally made her debut in the year 2008 with her first album "Fame".
She adopted her stage name from Queen's song " Radio Ga Ga", it's believed she did so to create a unique space in music galaxy. 
Along with music, she has sensualized her clothing and fashion sense. There is no way one can move eyeballs after the firsts gaze. Loud music and thrilling visuals made her performances dazzling. 
Expressing her love for music, she once said that she does not know precisely from where an affinity for music comes, but it is the most natural thing which she can think of. She believes that she is a natural musician. Since her childhood, she loved playing the piano and learning it.
Lady Gaga's Traumatising Events
She says that it's the very traumatizing incident that occurred to her at the age of 19. She was raped and mentally tortured. This devastated her emotionally and physically. She underwent mental treatment to overcome Posttraumatic stress disorder.
How Germanotta turned into Lady Gaga?
At the beginning of her career Director, Fusari collaborated with Germanotta to generate leads for her new songs. He revealed that during the period they dated it was home who called her Lady Gaga after the Queen's song "Radio Gaga". Although the relationship did not last very long. Just Dance: 
After her first hit "Just Dance" hit Billboard Pop Songs Chart Gaga went around the globe. Tracks rolled across the United States and Europe club. Following "Just Dance" there were many other tracks which paved the way to the future success of " poker face", "Lovegame", "Paparazzi". 
These made her first-time artist reach four number ones with the debut album. Fame was critically acclaimed and brought almost 5 Grammy for Gaga. 
Followed by Grammy, she also won Brit Awards for best international female, best album and trendsetting breakthrough act.
It seemed as if Once out of the cage, it was impossible to tame Miss Gaga in the conventional working parameters.
After " Fame", Bad blood became another hit and Gaga was the most commercially successful face of the year. She also headlined Chicago's Lollapalooza Music Festival. She also made her place in Times magazine 100 most influential people. 
She acquired tremendous fame and established her legacy. 
Lady Gaga Later Albums 
The year 2013 was a little disappointing for Lady Gaga. Energetic lead single "Applause" earned chart success but failed commercially. In 2016 "Joanne" again could not do well. In February 2017 fortune was back in Gaga's favour and with "Super Bowl" she restored attention. 
Lady Gaga Acting Career
Lady Gaga made her debut in acting with short appearances in Machete Kills(2013) & Sin City(2014).
In 2016 she played a significant role in "The Star is Born" where she could grab critical acclaim and an Oscar nomination for her first lead role. She grabbed two Grammy awards and an Oscar for best original song. 
Lady Gaga Activism
Miss Gaga was an active speaker at the 2009 National Equality March in Washington, DC on same-sex marriage. She grabbed a huge fan following among the gay community. She even acknowledged her own bisexuality.
In 2010 Gaga did a Radio city music hall concert. Half of the amount recovered was donated for the country's relief fund.
Lady Gaga's Born This Way Foundation
In 2012 this foundation was launched to work for the empowerment of youth.
Lady Gaga Social Media Details
Lady Gaga Famou

s Concerts
The monsters ball Tour

The Fame Ball Tour

 

Born This way Ball

Joanne World Tour

Cheek to Cheek Tour
Lady Gaga Promotional Events
Art Rave

Lady Gaga at Roseland Ballroom

Lady Gaga Enigma

 

Recent News
For Elle December 2019 issue, Lady Gaga opened up about her emotional and business life. She revealed her ways to combat the fear and agony she had in her past years. She is unapologetic and marvellous as a person.
This has brought her success and grandeur she has today. She has been a groundbreaking actress and musician. Her makeup line has also been a successful pursuit of her life. 
In a talk with famous Oprah Winfrey, she revealed it's the love of her fans which pushes her ahead. She said initially she wasn't heard nor she was understood. 
Today when she looks back, it gives her immense pleasure to have brought courage to people like her who were caged under their fear at some point in life. She believes kindness can liberate people. It can help people become successful. 
In an interview with Oprah, she said, "I recognised very early on that my impact as to help liberate people through kindness. I mean. I think it's the most powerful thing in the world."
source: Elle.com
Gaga is still going on! Let's wait and watch to know.
Gaga is still going on! Let's wait and watch to know more. 
To stay updated with more Hollywood gossip and News stay tuned to hollywood.todaysera.com.