Marcus Lemonis is a phenomenal businessman, a politician and a famous television celebrity. In a short period, Marcus has performed numerous roles at different levels. He was not born with a silver spoon and had a humble beginning. But today he is one of the most successful entrepreneurs.
Well! It would not be wrong to say that Markus Lemonis is an enigmatic personality who has the power to inspire a million minds.
Currently, Marcus is the CEO and chairman of Camping World, Good Sam Enterprises, Gander Outdoors. Along with this, he is a celebrity host for a CNBC reality show "The Profit". The reality show is about small ventures and business owners.
Also read: Toby wallace.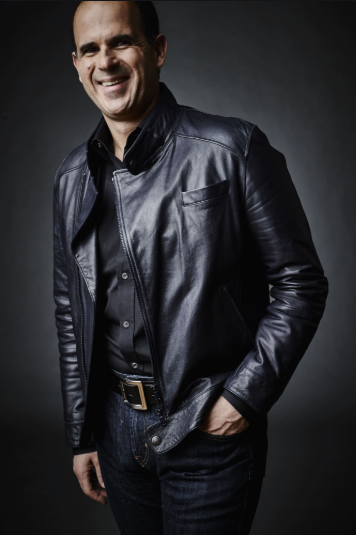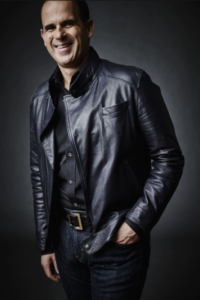 Marcus Lemonis Bio
| | |
| --- | --- |
| Born  |  November 16, 1973 (46 Years) |
| Birth Name   | Marcus Anthony Lemonis |
| Occupation   | CEO Camping World and Good Sam Enterprises |
| Television show  | The Profit, CNBC |
| Spouse   | Roberta "Bobbi" Raffel |
| Instagram handle | instagram.com/marcuslemonis |
| Net Worth  | $900 million (2020) |
Markus lemonis

's Early years
Markus Lemonis had a severe birth and adoption. He was born during the civil war. Due to specific reasons which remain unrevealed, he was soon abandoned by his biological parents Abdallel(from Lebanon) and Nadia(From Baniyas, Syria). Shortly after four days of Birth, he was given in an orphanage. On July 29, 1974, during infancy, Markus was adopted by Leo and Sophia Lemonis. His parents comprised of Father (Greek) and mother(Lebanese).
During the early years of growth, Lemonis was exposed to the automotive industry. The automotive industry was a significant part of his Grandfather's Anthony Abraham's life. He owned the largest Dealerships of Chevrolet in the United States of America.
Gradually growing up, he attended Christopher Columbus High School and then earned a bachelor's degree in political science and criminology from Marquette University.
Markus lemonis Career Begining
View this post on Instagram
 Florida Campaign (1996)
After graduating from Marquette University in political science, Markus contested for election. Although he could never win the election during the campaign, he was supported by the " Miami Herald." He was endorsed as "Political Neophyte". Contesting just after graduating was a pretty bold move, but unfortunately, he could not win the election.
Automotive Journey
Failure as a political face brought Lemonis interest awakened in automotive. He soon started working along with his grandfather in the automotive business.
The automotive business was acquired in 1997, and Lemonis was given managerial roles under the new ownership. After serving as a manager and gaining experience at different levels, he soon thought about starting his own business. An opportunity came along the way when friend Lee came up with the idea of starting the "Largest RV chain."
They started Holiday RV superstores, where Lemonis worked as CEO for almost three years.
After three years, a merger along with Camping World and Good Sam Enterprises in 2011 brought much more success. Since then, Lemonis has been the CEO of Camping World and Good Sam Enterprises.
The Television Journey – The Profit
In 2013 Lemonis became the face of the popular small business helper show called "The Profit." Small businesses that are struggling to survive can register.
Lemonis promises to help such businesses to gain viability by investing a certain amount. However, Sources reveal that this show has a darker side to it. Lemonis found his spouse "Bobbi" on the same show.
Recently, in 2017 he co-produced and hosted a show called "Partner" on CNBC, where he interviews and searches suitable business managers for the businesses he acquires or owns in "The Profit."
Marcus Lemonis Net Worth
 Marcus Lemonis' net worth is $900 million in 2020.

Marcus Lemonis businesses Occupation
The story released on Inc.com suggested that Lemonis acting as a savior for small businesses is a myth.
In reality, Lemonis is a consolidator and negotiator. He effectively knows the art of persuasion. He learned it from the very beginning while working as a sales manager for automotive.
Lemonis is the current CEO of Camping World, a company having a $2.2 billion market. Markus Lemonis LLC has numerous companies under its umbrella. Most of these companies have been owned via "The profit." These companies deal in fashion, food, entertainment, graphics, and candy store.
One of the acquisitions covered under the Inc.com was the boutique and clothing line Courage b and Denim &Soul. Both of these companies made an appearance on " The Profit." Runaway, a company owned by Raffel, was also encountered by Lemonis on the same show.
Raffel soon married her boss Lemonis. Raffel is 20 years junior to Markus. Lemonis boasting himself as an enigmatic savior of small businesses seems a little dramatic and overfilled discussion.
Well! Ultimately a businessman's mind is limited to profit. Small businesses getting shelter under Markus Lemonis LLC may find peace there.
Markus Lemonis

 Social Media Details
Personal Life Of Markus Lemonis
Markus Lemonis enjoys celebrity gaze. He is invited as a guest speaker for various motivational events. His story inspires many youngsters aiming to start business or work in the same arena.
He may not be an innovator like steve jobs, but he certainly masters oratory and negotiation. He married Roberta Raffel in 2018.
Philanthropy
Supports,
Joffery Ballet
St. Jude Research Hospital
Lincoln Park Zoo
Ravinia Festival
Zacharias Sexual Abuse Center
Secret Millionaire
National Voices for Equality
Education and Enlightenment.
To stay updated with more Hollywood gossip and news, stay tuned to hollywood.todaysera.com.