MyAnna Buring was born in Swedish as Anna Margaretha My Rantapää on Sept 22, 1979. Her father is professionally an orthopedic surgeon who lives in Scotland. Her parents are divorced, and she has a younger brother from her step-father and a birth mother.
She is a UK based actress who has performed roles in various movies such as The Descent, The Twilight Saga: Breaking Dawn (Both parts) and Ripper Street.
MyAnna Buring Early Life
Her hometown is Sundsvall, Sweden, and she was brought up in the Middle East. She went to the American British Academy secondary school in Muscat, Oman. Her childhood friend Stegath Dorr, who went to the same school with her, is also an actress and a filmmaker of horror movies.
Also read Kelly Marie.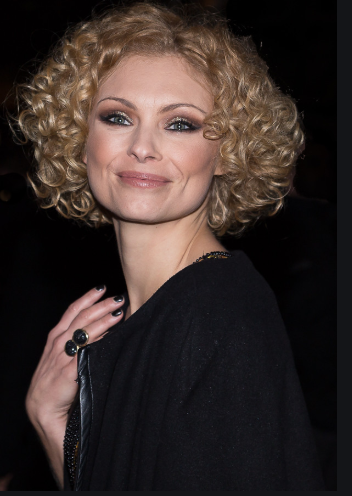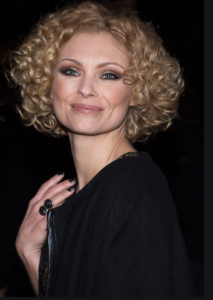 MyAnna Buring
| | |
| --- | --- |
| Birthdate | 22 September 1979 |
| Age | 40 years |
| Birthplace | Sundsvall, Sweden |
| Graduation | American British Academy London Academy of Music and Dramatic Art (2004) |
| Occupation | Actress |
| Active Years | 2004-present |
| Children | 1 |
|  MyAnna Buring's net worth |  $24 Million |
When she was 16 years old, in 2004, she did her graduation for the London Academy of Music and Dramatic Art, which is in Great Britain. She is also currently working as an Associate Director in the MahWaff Theatre Company.
View this post on Instagram
MyAnna Buring's Career on Television
In 2006, MyAnna Buring starred as a guest in the first episode of "The Impossible Planet", which was a Doctor Who story of only two events. She played the guest role of Scooti, who perished in the vacuum of outer space. Also, in the same year, she did the part of Olivia in Shakespeare's "Twelfth Night" by Exeter's Northcott Theatre Company. Then she also played in "Seduced", at London's Finborough Theatre. In 2008, she did a starring role of Alice in The Devil's curse (The independent film Credo).
Apart from the above roles, she starred in Much Ado About Nothing (BBC One), Midsomer Murders (ITV), Casualty (BBC One) and Murder Prevention (Channel 5). In the MahWaff Theatre Company production, she played roles in Guardians, An Inspector Calls and Monologue For An Ensemble.
She also did the role of CND peace activist and student Adriana Doyle in the series "Inspector George Gently". The episode with her character was aired on BBC One in October 2010.
MyAnna Buring Acting Career
In 2012, MyAnna Buring acted as supporting character in two BBC serials Blackout and Ripper Street. She played the role of the maid Edna Braithwaite in season 4 of Downtown Abbey in the 2012 Christmas Special Episode. In a two-part drama, the Poison Tree, she acted as a protagonist Karen Clarke. In 2013, she worked as a Villain in an episode of NBC's Crossing Lines. She did a lead role as Helen Weeks, Manchester police Detective Inspector in BBC 4-part drama "In the Dark."
MyAnna Buring Films
She started her film career and came into limelight in 2005 with a leading role in The Descent, which was a horror film. Her role was of the main character with other women who went into a remote cave system. Afterward, she also appeared in the form of flashbacks in The Descent Part 2, which was the sequel of the first film.
Then in 2008, she starred in Doomsday. Later released on Mar 20 2009, she played the role of the female lead in the movie Lesbian Vampire Killers. In 2010, she acted in Witchville as Jozefa for the SyFy channel. After that, in the Twilight Saga: Breaking Dawn Part 1 and Part 2, she worked as Tanya of the Denali Coven. Then in 2011, she acted as the protagonist's wife in the horror film Kill List.
Currently, she is acting as Tissaia de Vries is one of the Netflix Sci-Fi series, The Witcher. The series started streaming on Netflix from Dec 20, 2019.
MyAnna Buring's Personal life
MyAnna Buring gave birth to a son in May of 2017. She is entirely private about her personal life and family. Till yet, she hasn't revealed the name and pictures of her baby.
MyAnna Buring Social Media Details
MyAnna Buring's Bio and Weight
The famous actress shows her beauty with blonde hair strands and blue eyes. Her present height is 5 feet and 2 inches with a weight of 52kg. Before the birth, in February 2017, she walked proudly revealing her pregnancy for the first time on the red carpet of the BAFTA Nespresso Nominees Party held at London's Kensington Palace.
In an interview with Daily Express, she said, "I don't talk about my personal life ever, and quite early on, I decided that was out of bounds." Adding to that, "I have my friends and my family I can talk to about issues in my life, so I don't feel it's something I need to talk to the whole world about."
To stay updated with more Hollywood gossip and news, stay tuned to hollywood.todaysera.com.