Charlie Chaplin was a legendary actor who redefined the art in his prolific performances. He started acting at an early stage of life and performed till his last breath. He devoted his life entirely to his work. It was his born talent and devotion which brought him success and acclaim all over the world!
Also Read: Jhonny Depp
His face molded multiple emotions on-screen. Let's bring a few major facts related to him under the spotlight.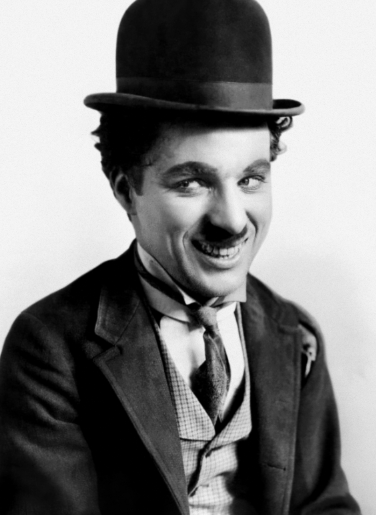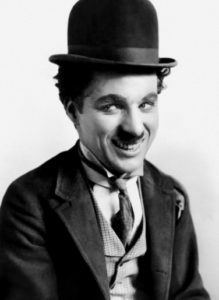 View this post on Instagram

Here we have tried our best to trace every turn in his life which made him unique.
Charlie Chaplin Biography
| | |
| --- | --- |
| Birth Name | Charles Spencer Chaplin |
| Birth Date | 16th April 1889 |
| Birth Place | Britain |
| Occupation | Actor, Writer, Producer |
| Acclaimed Work | Making A Living (Role Licit Tramp) |
|   | Sherlock Holmes (Role – Page Boy) |
|   | The Kid, The Pilgrim, Woman In Paris, The Gold Rush (Produced by Charlie Chaplin) |
| Death | 25th December 1977 |
Also, read: Charlie Chaplin Life, Quotes, Facts, Death, marriage, Biography 
Charlie Chaplin Influential Quotes 
"To truly laugh, you must be able to take your pain and play with it!"
"A man's real character comes out when he is drunk!"
"We think too much and we feel too little!"
"What do you want a meaning for? Life is a desire, not a meaning!"
"Man as an individual is a genius but in the mass form a headless monster. a great, brutish idiot that goes where prodded!"
"Life could be wonderful if people can leave you on your own!"
"Why should poetry have to make sense?"
Laughter is the tonic, The relief, the surcease for pain!
The early life of Charlie Chaplin
Charles grew in poverty and he could barely earn any academic education. To meet his daily requirements of food he had to sing and dance. In simpler words, it can be said that he learned to perform even before he could understand what his circumstances were.
He faced extremely harsh situations since the beginning of life. The emotions he portrayed on the screen to bring a smile on millions of faces were actually an illusion.
He faced betrayal from relatives. Due to poverty and lack of means, he saw his parents struggling in search of shelter.
Maybe these struggles pushed him to search happiness even in uphill situations. He learned acting from his father and mother and gave his first performance at the age of six.
Charlie Chaplin Beginning as an actor
Charlie Chaplin grew as an actor-comedian and expanded his horizons even as a film director, film producer, and musician of America. Comedy was never given the status of a "category" underacting. It was Charlie Chaplin who made comedy a signature category. His creativity and influence made a huge impact. He conquered a wide range in a very narrow span of time.
Charlie acted in Sherlock Holmes as a page boy. He grabbed wide attention with this role and in 1908 he joined Fred Karno Pentamime troupe. He played a character of a drunkard and made the audience laugh their heart out.
While performing in America he was noticed by Producer Mac Sennett. Influenced by his talent he was offered a role in his film. He was offered 150$ for this role. In 1914 Charlie played the role of Licit Tramp in "Making a living." He made a mark in this role and rose to prominence. After this role, he acted in 35 films. He joined Essanay Company where he was paid a handsome amount (Sum of 1,250 dollars per week).
During this period Charlie's brother also joined him and started working as a manager. He worked subsequently in 14 movies under Essanay. "The Tramp", a classic was a big hit at that time which created steer and made the audience go wild about Chaplin.
At the age of 26, Charlie had become a trend assuring the box office hit. He produced a maximum number of hits during this time including "The Kid", "The Pilgrim", "The Gold Rush", and "Woman in Paris".
Charlie Chaplin Marriage!
After a successful career, it's a worldly tradition to find a mate and get married. Charlie Chaplin was no different in this way. Charlie Chaplin got married to 16-year-old actor Mildred Harris. Unfortunately, Mildred Harris could not hold the position of Chaplin's ladylove for long.
They lived together for 2 years and soon got separated. After this separation, Chaplin once again got married to 16-year-old actor Lita Grey. This marriage gave Chaplin two sons Charles Junior and Sydney. But soon both of them got separated in 1927. In 1936 Charlie married for the third time with Pollet Godard. The marriage lasted till 1942.
In 1943, he again gave another try at making a successful marriage and fortunately, he succeeded. He married 18 year Old Unna O'Neil. They together had 8 children and lived happily. "City Light", "The Great Dictator" were part of his work during this period.
How did Charlie Chaplin Die!
After the Second World War broke there were movements held against communists in America. Charlie also joined the movement and went for a holiday in Britain. He was stopped and could not return back. He started living at Wavy in Switzerland.
In 1972 he visited America to accept the Academy Award for his acting and legendry work.
He died on the morning of December 25th, 1977. His work is still remembered and watched over and over again. Fans all over the world watch his movies and laugh out of their wits. He was one of his own kinds and there could be no other Charlie Chaplin on this earth again. This makes him venerable.
He could mesmerize the audience with his acts. His actions could help people laugh and this made him different from other artists of the contemporary period.
For more news and entertainment stay tuned to hollywood.todaysera.com.