Vampire Diaries fame Nina Dobrev is an actress of Canadian origin. She has played numerous roles that have significantly raised the bar. There have been many instances when she has been claimed to alike another Hollywood Face, Victoria Justice.
She has never been open about her relationship with any of the Hollywood stars. Rumors of Nina dating Grant Mellon are still in the air. Since the time she has entered the business, she has rarely faced any downfall.
Being part of successful films and acquiring significant applause for her roles, she is a star of the present generation. Previously she has also been linked to Glen Powell(2017), Ian Somerhalder(2010), and many more. Although these relationships soon turned out to be failures.
She is always in the News due to her relationships and flings. She has also made headlines with Derek Hough, James Marsden, Chris wood, Austin Stowell, Liam Hemsworth, and Glen Powel. In 2019 Nina was in headlines with a screenplay writer, director Grant Mellon. The couple has been captured hanging out numerous times on camera.
Although the couple has refused to accept their relationship in public, it was quite clear from the public appearances that both of them are quite fond of each other's company.
Also read: Charlie Chaplin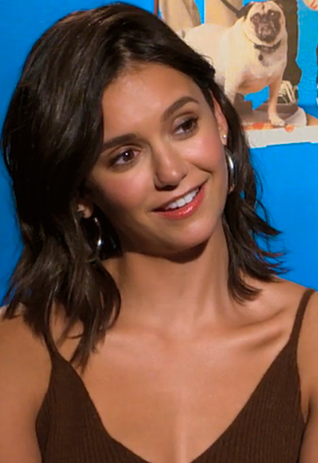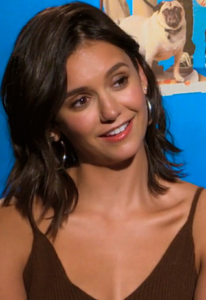 Nina Dobrev
| | |
| --- | --- |
| Nationality | Canadian |
| Occupation | Actress |
| Date Of Birth | 9/1/1989 |
| Mother | Michaela Constantine |
| Father | Konstantin Dobrev |
| Age | 32 years |
| Net Worth | $10 Million |
| Married | No |
| Ethnicity | Bulgarian |
Another name: Nikolina Konstantinova Dobreva
Born Country: Bulgaria
Height: 5'7″ (170 cm), 5'7″ Females
Nina Dobrev's Boyfriend (affairs):
Grant Mellon,
Glen Powell
Austin Stowell
Derek Hough
Ian Somerhalder
Derek Theler
Nina Dobrev's Early Life
Born in Bulgaria on 9th January 1989 she was an innocent little princess. She has been raised along Alexandra Dobrev in a working-class family. She moved across different regions including Ontario, Toronto, and Bulgaria.
Her early schooling was done in Vradenburg Junior Public School. Later on, she went to attend J.B Tyrell Sr. Public School for high school. Nina Dobrev had always even inclined towards different art forms since her childhood. She learned to dance, act and music. Sources also reveal that she competed for rhythmic gymnastics.
Growing up, she was fascinated by Hollywood. She enrolled for an acting course in Scarborough's Wexford Collegiate School of arts.
Following her graduation. She went to attend a major in sociology. This venture, however, remained incomplete. She moved to full time acting even before she could complete her education. She started her career and is a successful actress settled in Los Angeles, California.
View this post on Instagram
Nina Dobrev Personal Life 
Nina Dobrev has been dating Grant Mellon. Two of them were seen firmly hanging around. Nina dated the handsome hunk and was happy about her relationship.
Sources also revealed that after attending Nina's 30th birthday party, Grant became very popular among her friends. Everybody liked Grant's Humour, humility, and concern for Nina. In March 2019, Nina went on a date in a basketball game. Both were seen happy and having quality time together. This relationship was one year long, and fans hoped to hear more about the couple.
But Fortune did not bless the couple, and they split. Nina was spotted at events alone. She also partied with her friends. On many occasions, she avoided mentioning Grant's name to prevent media attention to her break up.
Nina Dobrev Social Media Details
Nina Dobrev Career and Education
There are no delusions regarding the acting talent of the marvelous actress. She has always been a part of significant films that are commercially hit.
She played her debut role in Degrassi: The Next Generation. After this played a sexy vampire in Vampires Diaries, this role added a feather to her cap. She played Elena for six seasons and then left the series in 2015. After moving out of the show, Nina showed up in the television series "The Originals" and "The Workaholics."
Recently she has played the role of Clem in a romantic comedy, Fam. There are many upcoming projects on her list. Probably, She will be seen in significant Tv shows and movies in 2020. Nina Dobrev is flying high in her career. She is also very much active in her relationships. We hope she finds her way finds a correct match this time.
To stay updated with more Hollywood gossip and news, stay tuned to hollywood.todaysera.com.